Underwriting – Experience Rating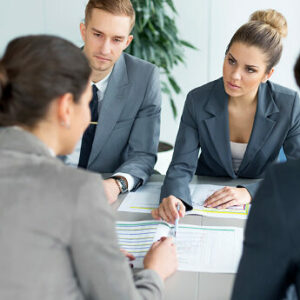 Effective 10/01/2022, the NY Compensation Rating Board has created a new experience rating methodology. We have developed an overview page of these changes:
Once your employees are classified and your total payroll has been determined, there is another factor used to determine your premium. Experience rating compares your losses and payroll to what is expected of a risk in your industry. It is designed to give employers an incentive to promote safety and prevent accidents. Your company's experience rating can have a significant impact on your overall premium costs. Our experts are here to help you achieve the best possible results through safety and loss prevention services and aggressive claims management and mitigation.
How We Help
Our Underwriting Department examines and analyzes your experience rating data sheet, issued by the Rating Board, on a periodic basis. Our staff reviews this experience modification computation to make sure that it accurately reflects your experience for the previous years. We check the accuracy of information, such as payroll figures and loss data. This service is done and can result in savings by potentially reducing the impact of your experience. Before signing up for a service to lower your experience modification, call your underwriter at 212-709-8650. 
Lovell's Experience Modification Review Service
For new business written, accounts with wrap up payroll, and accounts with losses from a prior carrier, Lovell offers an Experience Modification Review Service.  This service is above and beyond the periodic experience modification review performed by our underwriting staff for claims and exposure generated when with a Lovell Safety Group.  New and existing accounts with prior carrier experience or large wrap up work can benefit significantly from a detailed review for which there is no charge unless savings are realized.  To learn more about Lovell's Experience Modification Review Service for newly written accounts or accounts with wrap up work or accounts with losses from a prior carrier, please contact your underwriter at 212-709-8650. 
Understanding Your Rating
The experience rating plan in New York State was created to provide a measurement for the difference in losses between insureds. This measurement is calculated by comparing the experience (losses paid and reserved) for each insured organization to an average for the same classification.
Experience Rating Modification
If a company's losses are better than average, a credit is given. This will reduce the workers' compensation premium for that year. If losses are higher than average, a debit is given. This increases the workers' compensation premium for that year. This adjustment to the premium is called a modification. It reflects any variation from the average, or what is expected of a company of your size, in your industry. A modification is determined by comparing actual losses to expected losses, based on the company's specific experience. Typically, the experience rating plan excludes the last year and includes the prior three years of your experience. Each year's experience is included for a minimum period of three years.
Full Value Limits On Individual Claims
Claims up to a set limit, called split limit, are entered at full value into the formula to determine your experience rating. Claims in excess of the split limit are entered at the split limit value. The purpose of this practice is to weigh claim frequency more than claim severity.
Shared Experience Rating
If you have more than one organization with common ownership, they will be combined by the Rating Board to calculate your experience rating. This combination follows certain rules and guidelines. The following description can guide you in your interpretation of the requirements. However, if you have specific questions, please call our Underwriting Department at 212-709-8650.
If the same person, group or corporation owns 51% or more of each organization, then all are combined for experience rating purposes, regardless of the number of organizations.
To qualify for majority interest (51% or more), the same person, group or corporation must own a majority of issued voting stock. When no voting stock is issued, there must be common majority members, or a common majority of the board of directors or governing body.
Other factors to determine majority interest include participation of general partners in the profits, and whether the same central authority exists for appointment of the Board and for direct and active control of operations.